Fourth Quarterly 2014
CATCOM E–Newsletter
Updated: 17 December 2014

Catkillers On The Go:
Doc and I spoke at a book club in Kernersville, North Carolina last week. Everyone there liked the book and asked some of the best questions we have had over the years. They had very strong opinions about the war, the draft and our airplane. The real treat was flying in the back seat in Doc's airplane that morning going low level on grass strips, evading all the enemy fire, trees and power lines. [I'll bet he isn't kidding!]

Thanks again to Jim Hooper for putting the book in circulation and having so many that got to hear the Catkiller story.

Charles Finch
Catkiller 19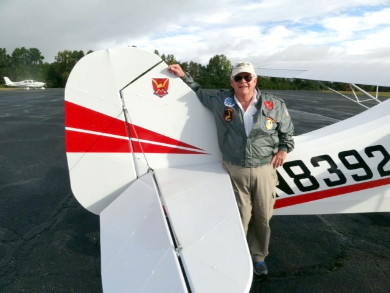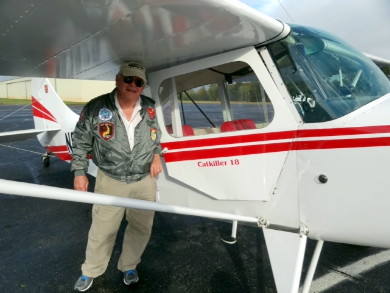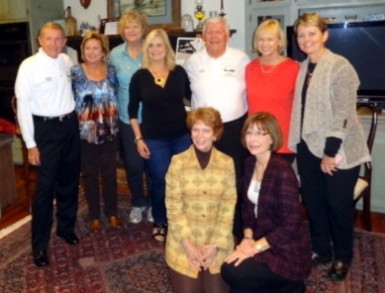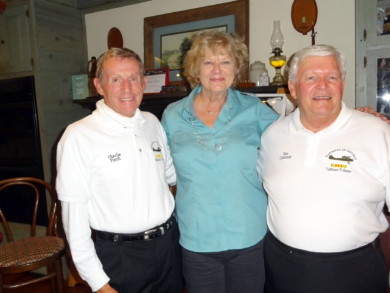 Good morning, Veterans! Happy Veterans Day—hope your day is memorable. Good news is available for those who knew and served with James O. Sells, and to all others we have a found Catkiller! Welcome to the list, Jim: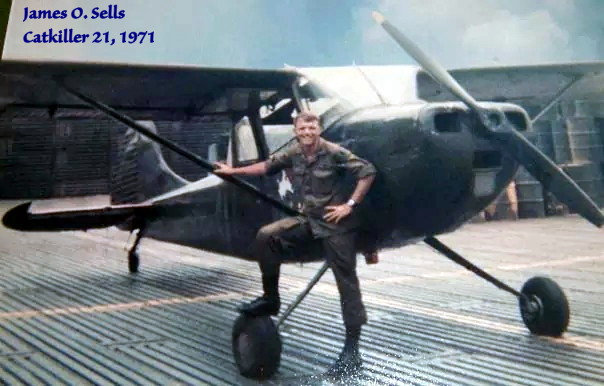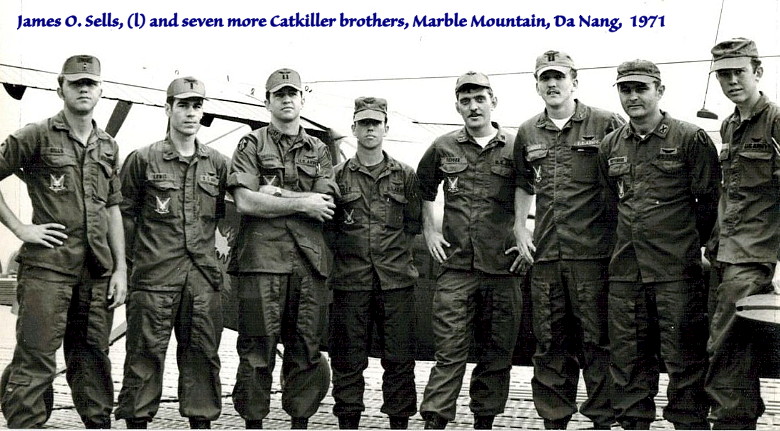 Please help identify those to the left of Jim and I will post their names below the photo. The first from Jim's left is 1LT James Lewis.
My oldest son Jeff, born at Fort Rucker, followed his father and grandfather's footsteps as an Army Aviator, Class of 97–11. After flying Hueys and OH–6s with me in the Colorado Guard, he transferred to the Coast Guard. He's enjoyed a great career as a MH–65 Instructor Pilot and is finishing up as the senior HC–144 pilot at Air Station Miami. He's taking an early retirement next summer and plans a second career with the airlines. LCDR Jeffrey Paul Cabell is named for my friend CPT Paul Jennings Bates, Catkiller 13, KIA 10 August 1971.

R. Brown Cabell
CW5 (USA RET)
WO Catkiller 14/9 [1971]
Parker, Colorado



Looking Good, Jeffrey and family!! Congratulations on an excellent career.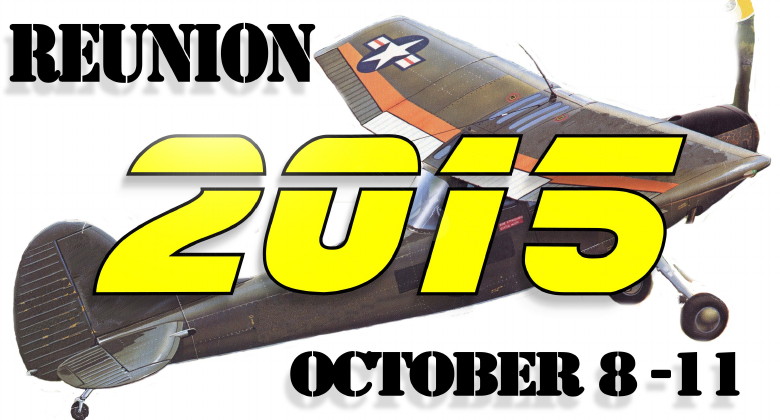 October (6-7 Early Bird), 8-11, 2014 Panama City, Florida:
HOTEL Reservations: Latest information updated by Bob Brewster, 219th Aviation Company:

Latest Reunion Administrative Information

REUNION EVENT REGISTRATION - Coming January 1, 2015 or sooner.

READ NEWSLETTER HERE Click on: "Newsletters"

Regards,

Bob Brewster
219th Headhunters HH37 '70-'71
WYNDHAM BAY POINT RESORT:

in Panama City. When the room available drops to zero, surrounding hotels will be used. There is every good reason to get your reservation early, as there is no charge for the reservation and the cancellation policy is reasonable:
---
Attention Monument Men:

Please refrain from sending further letters or other commo to Ft. Rucker about the Monument model. They have the message. More on this to follow soon.

Thank you,
Rod Stewart
---
LETTER REGARDING MEMORIALIZATION BOARD DECISION TO NORM MACPHEE AND ROD STEWART: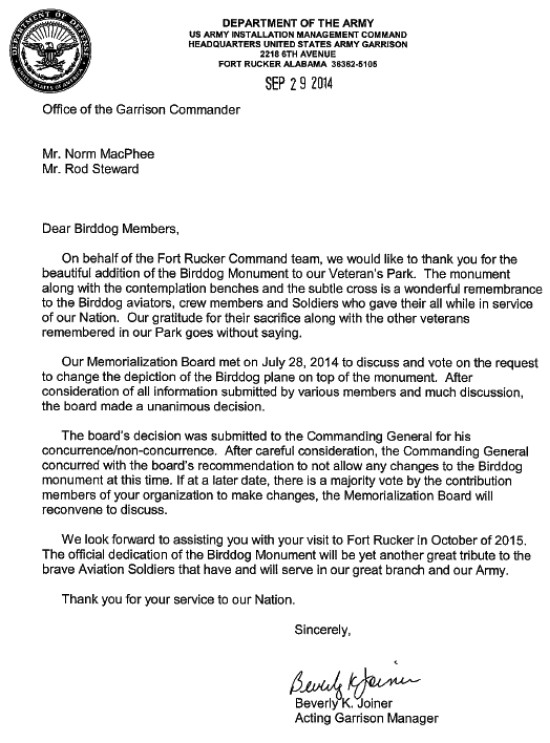 LETTER FROM ALL–BIRDDOG UNIT MONUMENT COMMITTEE TO DEBORAH SEIMER: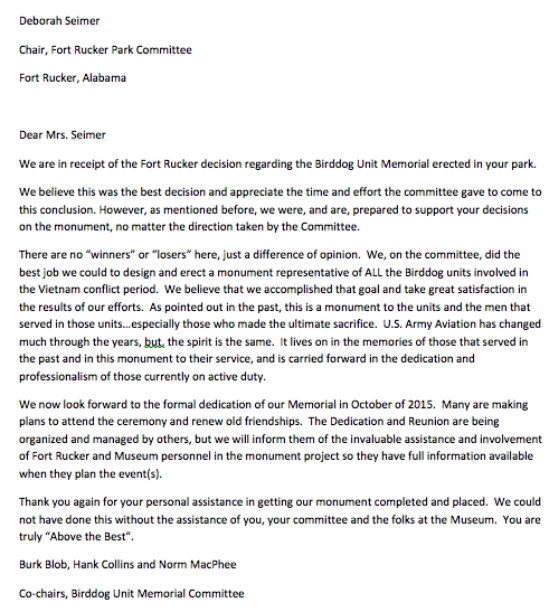 Articles for quarterly publication are welcomed until January 2015. At that time I will publish a yearly newsletter of noteworthy content for unit members. Small individual contributions for site maintenance can be sent to the editor at:

Donald M. Ricks
3709 Sabine Court SW
Decatur, AL 35603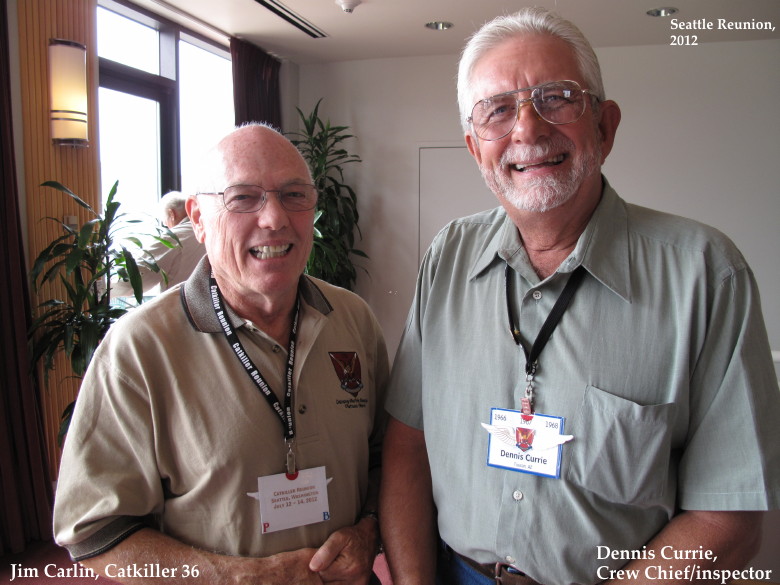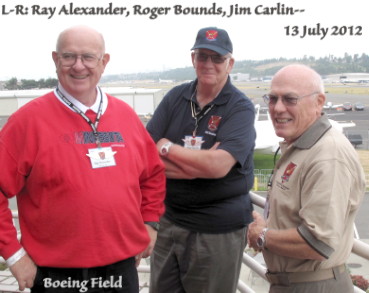 We lost Jim Carlin, Catkiller 36/4, 1966-67, on 16 September 2014, as a result of a massive heart attack. May he rest in peace. Our sympathy and prayers reach out to Dianne and the Carlin family.

Gene Wilson
One of our 97th Engineer members, Lee Burdette, a great American in his own right, sent a YouTube video, which I had never before seen. In my humble opinion this is a remarkably classic, inspirational and gifted two–part answer to what American is and what American's are all about.

To be honest here, I personally admire Ronald Reagan and his demonstrated values as an American. When he spoke of the "sloping hills of Arlington National Cemetery," my heart was in my throat, as I know many of those precious Americans buried there. I also admired the exceptional performance of duty by the Marine Honor Guard. Thank God for them, our honored deceased veterans and for exceptional leaders like President Reagan:
Several years ago the widow one of our deceased Catkillers loaned a copy of her husband's 1971 Annual to someone in the Catkiller organization for the purpose of copying the pages for posting at the web site. It was not me, because I only received copies of that annual and have posted many of the pages. The entire annual is now available via a web link atop our roster, so I removed the original posting.
If ANYONE knows where the lost original is, Please, email the editor so we can return the original, sentimental–value copy back to its original owner. We are all upset that the loaned copy has not surfaced, and the good name of the Catkillers is at stake here!
Certain pages from the original annual we seek are uniquely marked with signatures and other personal annotations seen on various pages posted at this early web page (Everyone who has one should compare their copy with the pages originally posted in 2012). If your copy contains those annotations, it belongs to someone else. Please help get it back to its rightful owner:
Don Ricks, Editor
The Commanding General of Fort Rucker has responded to the many generated emails and letters following our receipt of the Memorialization Board's decision letter, shown in several articles above, in which the majority appealed for reconsideration of that previous decision. Major General Mike Lundy astutely asked the Garrison Commander, Colonel STUART J. McRAE, to render a decision regard the controversy pertaining to the All–Birddog Unit Memorial. Colonel McRae's thoughtful reflections on the issues and well–written decision, included in its entirety below (emphasis added), was to remove the contested model previously installed atop the monument, which had been accomplished:
"Gentlemen,

I have spoken with the Commanding General regarding the memorial concerns that have been raised by members of various units associated with the memorial. He has passed the issue back to me to resolve. I have been watching the conversation that you all have had back and forth and it is clear that there remains a lack of consensus between the two groups of bird dog veterans. You all have legitimate viewpoints, all of which I have considered. I recently walked the ground where your memorial is located and can say without any hesitation that, regardless of any issue surrounding the aircraft model on the monument, it is by far the most impressive monument in my estimation in the park. You can all be very proud of the work that you have done.

Since the monument has been donated to Fort Rucker, it is now for Fort Rucker leadership to decide which way to go. In making my decision, I am reminded that the monument is not one dedicated to a particular aircraft, but rather a tribute to the people from the 11 organizations who went to combat and fought for our country. Therefore, based on the remaining intransigence between the groups of veterans, my decision is to remove the model from the top of the monument. I do not believe that this action in any way demeans the sacrifices made by those who served (and died) in service to our country. In fact, I believe that even without the model atop the monument, it is still the most impressive monument in the park. Even with its removal there still remains three depictions of birddog aircraft etched on and around the memorial so there remains a tribute to the aircraft in which members flew. If at some point in the future there is consensus among the remaining contributors to make a change to the monument, the Fort Rucker memorialization board stands ready to process that request.

Once again, I thank each of you for your dedicated service to our country during a time when the country didn't readily value the service that you were rendering to it. We as later generation Army Aviators are indebted to each of you for forging the branch as it stands today. You can take rightful pride in where Army Aviation has developed today as an indispensible factor on today's battlefield.

Very respectfully,

COL McRae

STUART J. McRAE
COL, AV
Garrison Commander
USAG Fort Rucker, AL"
Following the dedication ceremony scheduled for October 2015, if there is sufficient interest and support, action to affect a change will begin at an appropriate time thereafter. Thank you for your personal involvement during this process. Now, on with a unified reunion we hope all will attend!

Rod Stewart
Monument Men Spokesperson