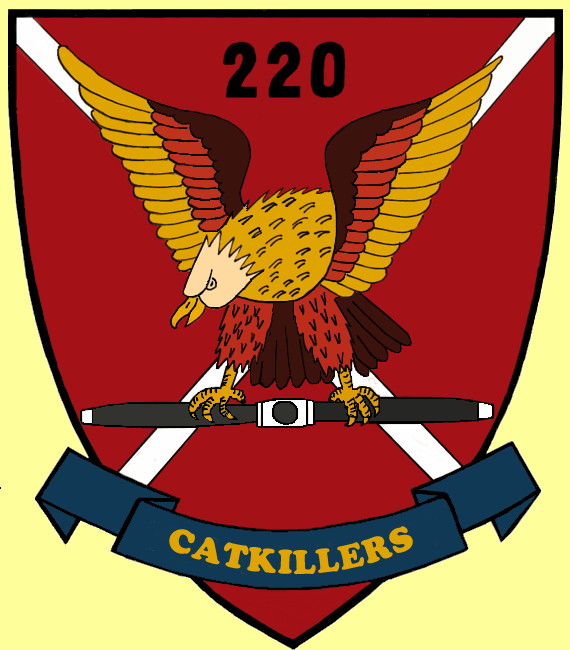 PRIVACY STATEMENT
Our veterans group mailing list is an opt–in/opt–out type arrangement. So long as you wish to receive our group email messages your contact information will remain in the MailChimp email box groups named: Longtrip Email List, Engr Email List, or Catkillers Email List. If you wish to no longer receive messages within any group mailing, just send me a private email and ask to be removed from the group, or opt–out when you receive a group email with an available unsubscribe feature. Again, if you desire to be included in a group's email list, please complete a separate form for each group on the form and Subscribe. This is how we remain compliant with CAN-SPAM Act. Donald M. Ricks, Webmaster.
Click here for: Direct Source for Sign–up Form
CATKILLER.ORG Statement of Privacy (April/2013):
CATKILLER.ORG is committed to protecting the privacy of your personal information. This privacy statement applies to the CATKILLER.ORG Web site and services that display the CATKILLER.ORG logo, or are located in the CATKILLER.ORG domain. It does not apply to other online or offline sites, products or services. By using CATKILLER.ORG website you consent to the data practices described in this statement.
Use of your Personal Information:

CATKILLER.ORG uses your personal information to operate the CATKILLER.ORG site and to provide the CATKILLER.ORG services you have requested.
We use your e-mail address to respond to incoming service and support requests from you and others.

CATKILLER.ORG may disclose your personal information if required to do so by law or in the good-faith belief that such action is necessary to:

(a) Conform to the edicts of the law or comply with legal process served on CATKILLER.ORG or the site;

(b) Protect and defend the rights or property of CATKILLER.ORG, the site or the users of CATKILLER.ORG; or

(c) Act under exigent circumstances to protect the personal safety of CATKILLER.ORG staff, users of products CATKILLER.ORG or services, or members of the public.

Sharing your Personal Information:

Except as otherwise described in this statement, CATKILLER.ORG will not share your personal information.
Changes to this Statement:

CATKILLER.ORG will occasionally update this privacy statement to reflect CATKILLER.ORG and customer feedback. When CATKILLER.ORG posts changes to this statement, we will also revise the "last updated" date at the top of the statement. CATKILLER.ORG encourages you to periodically review this statement to be informed of how CATKILLER.ORG is helping to protect your information.
Contact Information:

CATKILLER.ORG welcomes your comments regarding this privacy statement. If you believe that CATKILLER.ORG has not adhered to this statement, please contact us by e-mail, and we will use commercially reasonable efforts to promptly determine and remedy the problem.
Please send e-mail to: E-mail the Catkillers.org Editor, Donald M. Ricks