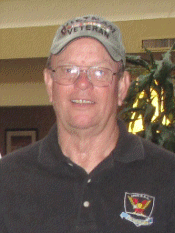 CHAIN OF COMMAND
220th Aviation Company personnel initially wore the Military Assistance Command, Vietnam, shoulder patch, from July 1965, but changed to the 1st Aviation Brigade patch when our unit joined the 223rd Combat Aviation Battalion in September 1966.

EVOLUTION OF UNIT DESIGNATIONS, TRADITIONAL AND CUSTOMARY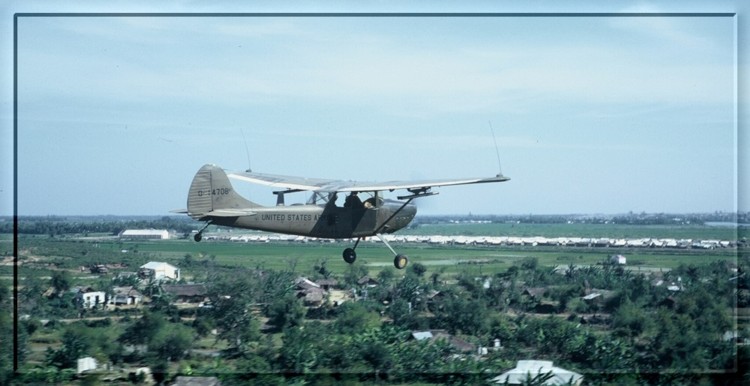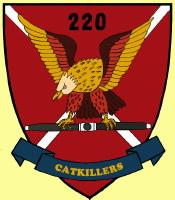 UNITED STATES AND VIETNAMESE UNITS SUPPORTED: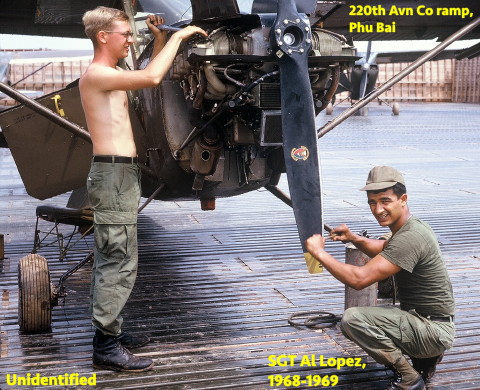 This is the "Home" page.
To access any CATCOM newsletter, click on the desired issue on the left side Cat Bar.
There are other links on the bar that lead to our recent activities and history.
We hope you enjoy your visit with us.
Catkiller Video
COMMENT: Catkiller Historian Gene Wilson adds these corrections to the above paragraph:
This film must have been between June 1968, when the 4th Platoon was 'dissolved' and made part of the 1st Platoon, and September 1969—when the 4th Platoon was once again made a part of the 220th. During those months life at Phu Bai was much different than it was when only the Company Headquarters was there prior to the Summer of 1967.

The DMZ Platoon was the 4th Platoon, which had been evacuated from Dong Ha in August and was the only platoon based with the Company Headquarters in Phu Bai at that time. The 1st Platoon was still based at Quang Ngai until after Christmas (1967) when the 21st Avn Co came into Chu Lai—then the 1st Platoon moved to Phu Bai and in early January 1968 joined the 4th Platoon in support of the 3rd Marine Division and the 108th FA out of Dong Ha on the DMZ and the northern I Corps area. The 2nd Platoon was based at Hue/Citadel until Tet 1968 (Jan) when it was evacuated to Phu Bai. The 3rd Platoon was based at Da Nang/Marble Mountain until September 1968. The "partying" pilots may have been in the new officers' club—and may have included pilots from Hqtrs, 4th and 2nd Platoons—but the club was not "officially" opened until December 28th (See 1967 History Index). And to the best of my knowledge, at that time the 220th was mounting only 4 rocket tubes.

Gene Wilaon
Our veterans group mailing list is an opt–in/opt–out type arrangement. So long as you wish to receive our group email messages your contact information will remain in the MailChimp email box groups named: Longtrip Email List, Engr Email List, or Catkillers Email List. If you wish to no longer receive messages within any group mailing, just send me a private email and ask to be removed from the group, or opt–out when you receive a group email with an available unsubscribe feature. Again, if you desire to be included in a group's email list, please complete a separate form for each group on the form and Subscribe. This is how we remain compliant with CAN-SPAM Act. Donald M. Ricks, Webmaster.
Click here for: Direct Source for Sign–up Form
During the month of October each year an archive copy of this web site is prepared and sent to the following office: Force Structure and Unit History Branch, US Army Center of Military History, ATTN: AAMH-FPO, 102 Fourth Ave., Fort McNair, DC 20319-5060. Donald M. Ricks, Webmaster